Can Energy Conservation Enhance Your Motorhome Lifestyle?


Incorporating Green Tips And Other Energy Conservation Ideas Only Make Good Sense
Conserving energy is on everybody's mind today, and one of the biggest green tips that I can think of is to simply use a more energy efficient light in your motorhome. This should be high on the list of priorities.
This page is going to attempt to show motorhome owners how to use an efficient illumination source, and therefore put less demand on their
big deep cycle batteries.
This information will be of value to those who like to camp away from the 115V grid and, therefore, have a need for conserving energy.
Custom Search
There are more than a few of us who like to get away from the comforts of an RV Park. In doing so, we will often go to a more remote site where we have to supply our own alternative power.
This is usually done through the use of a motor generator,
solar panels,
or even a wind generator along with a battery bank of some type.
Conserving Energy May Be Accomplished With A
Simple Light Bulb Change
Most of our rigs come with 10, 15, or maybe 20 or more incandescent bulbs in them. They use a 15W, 1.5A 1156 Sylvania bulb for general illumination.
However, you can begin an energy conservation effort and conserve energy by using a different Sylvania bulb, like the 10 Watt 5008. This incandescent bulb draws 0.83 amperes per hour... using approximately half of the power of a 1156 bulb; and the good news is, they will still give you a warm comfortable glow, just in a softer sort of way.



In addition, there are now, newer and even more conservative ways to illuminate a motorhome. This is done with just a fraction of the power draw taken from your usually overworked batteries.




Understanding the benefits of energy conservation as it relates to a longer battery life, will go a long way towards achieving
a stress free motorhome lifestyle.
On the market, there are compact fluorescent, halogen, LED, and even fluorescent tubes at our disposal. Most of these newer bulbs can use our existing fixtures. In some cases, however, slight modifications to the coach would be necessary to achieve a goal of improved energy conservation.
---
Incandescent Bulbs Are Basically Heaters

The incandescent bulb is a very small heater and not very efficient; it works off the principle of resistance to electron flow. When we apply power to the filament, it is designed to resist the voltage flow and, therefore, becomes hot. Like way hot... past red-hot... it will become white hot! If you touch one of these little suckers when it's in use, you will see what I mean. It'll burn ya! This is because the filament actually reaches something over 3600 degrees Fahrenheit! Yet it will only produce about 17.5 lumens per watt.
---
LEDs Simply Run Cooler With Less Than 10% Of The Power Requirements Of A Standard Incandescent Bulb
An LED (Light Emitted Diode) has produced up to 131 lumens per watt. (Lumen is a metric term that is measuring the amount of light reaching an object you want to illuminate. Think of it this way, radiance is a measurement of light at its source. Lumen is a measurement of brightness at its destination.)
You have to understand, though, that the 131 lumens were under laboratory conditions. This Cree LED product is a "new science". Whereas incandescent bulbs have been around what seems like forever.
We also know that the only way to make an incandescent bulb increase its lumens is to simply add more power... 25W, 60W, 75W, 100W etc. This older technology has, to say the least, been developed about as far as it can with the current science. This may change in the future... things have a way of doing so.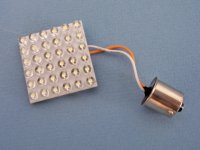 The LED will light will draw a fraction of the amperes that the incandescent bulb will. You can run nine LED bulbs for the same amount of energy it takes to run one incandescent bulb. This is truly energy conservation.

Think about how much battery power you can conserve with this type of bulb. However, the LED's illumination is considered to be harsh and will not radiate throughout the motorhome. It is very much directional, and it leaves a lot of shadows in the corners. Therefore, it is not the best bulb for general illumination, but it does a great job as a reading or task light.

There are many areas in a motorhome where an LED will conserve electricity while putting out focused energy. I use a Wireless LED Lamp
under cabinet and over our table. I also have clusters over the kitchen sink, in my reading areas. They work great. You could also put a cluster in the outside porch lamp by the door.

I should note that I purchased my LEDs at JCLampstand.com. They now offer a "warm white" (WW) LED cluster. However, I've not yet purchased and tested this WW configuration.


---
When You REALLY need Light...
Halogen Bulbs Will Perform



Using the halogen bulb is not normally considered when moving towards an energy conservation goal. They will, however, light up a room. Halogen bulbs put a little different spin on the incandescent bulb.

They use a tungsten filament that runs at a higher temperature... it's like they have been turbocharged. If anything, they could be considered too bright or harsh!

However, this higher temperature makes the halogen bulb 10 to 20 percent more efficient than an ordinary incandescent bulb of similar voltage and wattage. It can do this while giving a little better life expectancy. So it turns out that this is a step in the right direction... if your main concern is energy conservation and the more complete illumination of an RV.


---



Accomplishing Energy Conservation
Using Fluorescent Bulbs



Fluorescent bulbs are probably your best bet for general illumination. There are a ton of different "white light" bulbs out there. You can get Compact Fluorescent Lamps (CFL), thin light panels, or circular tubes. They do lower your power requirements, but you may have to modify a couple of your lamp fixtures to get them up and running.

What's so cool about the fluorescent bulbs is the amount of energy you can conserve with them. For example, a 15 W Compact Fluorescent Light (CFL) will equal a 70 W incandescent bulb. This works out to around a 75% savings over the extended life of the bulb. There are, however, some downsides to them. First of all, they cost more, so you want to take care of them.


---
You don't want to break one as they contain mercury,
and it would not be a good idea to have a broken CFL
in the small confines of an RV.
---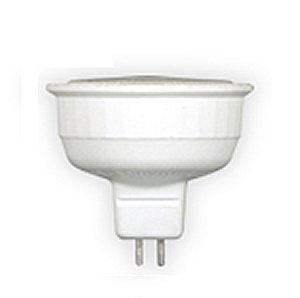 They do not work well in temperatures below 60 degrees. They can also produce RF (Radio Frequency) interference. (If you are on the extreme edge of a phone cell, it could block you out. I have fluorescent bulbs illuminating my brick and mortar kitchen. Sometimes when I'm on my cell phone and walk underneath them, my call gets dropped. When I stay away from them, I'm fine.)

They should not be used with a dimmer switch, and you should not turn them on and then off again a short time later. When you do use a fluorescent bulb, leave it on for at least 15 minutes. It has to do with a high start up voltage, and they also take a while to reach maximum efficiency.

Last but not least, because they are taller than an incandescent bulb, they may not fit all lamp fixtures. Test it out before you make modifications to your RV.


---



Sometimes It Is Best To Use A Portable
Alternative Power Source



So what does this mean? Well, it seems that there are many illumination options available... such as battery powered candles.
It is up to us to pick and choose what we want to use according to our lifestyle needs and the understanding of how much energy conservation we want to achieve.

Heck, I've known people who use LED headbands
with three AAA batteries for power. Actually, I have one that uses a red LED. It's pretty cool, you can go about your business bringing light with you and save your night vision to boot. When I look outside a window at night, I can actually see what is going on... now that's energy conservation!


---
Custom Search



---
Return To Top Of Page

Leave How Does Energy Conservation Enhance Your Motorhome Lifestyle? Page, And RV Tips: Some Thoughts On Bringing Out The Best In Your Class C Motorhome Page

Leave How Does Energy Conservation Enhance Your Motorhome Lifestyle? Page, And Return To to Class C Motorhome Info Made Simple Homepage