Branson Missouri: A Great Destination With Something For Everyone!

Branson, MO, is located just north of Arkansas in the Ozark Mountains of Missouri. This small rural town has a population of 7,435. It is, in fact, located within 750 miles of nearly 50% of the population of the lower 48 states, and it is ranked 20th for overnight vacation destinations in the US. This small town offers 52 live act theaters seating 60,317... this is more than New York City's Broadway Theater district! This town also has over 444 restaurants seating 37,048 people. There are at least 7 golf courses in the area... five of which are championship rated.



Custom Search




The live shows offer a choice of breakfast through evening performances. You will find shows for all ages in Branson. While this town is known for its country music shows, you can also find rock and roll, pop, gospel, bluegrass, and Broadway style music along with comedy, dramatic, magic, and religious themed entertainment.

These shows are sometimes dedicated to specific types of music, but there are also shows which combine several themes, mixing a variety of songs with humor and comedy into a rich tapestry of cultural entertainment unique to this small southern town.

The shows are available every day of the year, but they are somewhat limited during the months of January and February. Many people visiting Branson see several shows during their stay and can see as many as three shows a day!



---




You Can Also Find Water Sports


This area is home to two wonderful but distinctly different lakes. These lakes offer boating activities like para-sailing, water skiing, jet skiing and just plain swimming or goofing off in the water. The lakes can be fished, and each one has a different fishing opportunity available.



Table Rock Lake



Table Rock Lake is a warm lake that has good (world class) bass fishing. Lake Taneycomo is very cold because it draws from the bottom of Table Rock Lake and will give you great trout.

Roughly fifty miles or so southeast of Branson, straddling the Arkansas/Missouri border, is Bull Shoals Lake. Interestingly enough, the waters running through Table Rock Lake and Lake Taneycomo will run into and become the Bull Shores Lake. This warm lake is also a good tournament bass fishing lake.



---




You Will Want To Avoid The Traffic


Around 70% of Branson's visitors will arrive by automobile using Hwy 65. This highway runs north/south just west of the old town of Branson. A good exit would be Hwy 76. If you go east on 76, you will go through the original city. Going past this small downtown area will take you to Branson Landing. This is a new mall built along Lake Taneycomo.



Branson Landing is a good place to get out and stretch your legs after a long drive. You will find ample parking, just south of this mall.


If you are hungry and looking for food, this mall has many restaurants to choose from. For example, there is a very good Mexican restaurant that overlooks Lake Taneycomo. It is called Cantina Laredo and it is located next to the water fountain/feature that performs a water and fire show at the top of every hour. This is the same type of fountain display used by the Bellagio in Las Vegas, NV.

This mall has a variety of stores available. They range from small coffee shops and ice cream parlors up to a large Pro Bass Outlet store with a two-story waterfall and a mega-gallon fish tank.

You can find pretty much anything you need here.

South of the parking lot, you can see a county RV park that has full hook-ups at around 28 bucks a night. This is not bad... it gets you off the Hwy and parked. However, I think there are better sites available in the surrounding area.

Because traffic can be a mess and you don't want to get caught up in it after driving all day, I would recommend staying in this park until the next day when you are refreshed and have a chance to get a better feel for how the town is laid out. Basically, you just need a plan. It is not hard to move around... it is just very congested during certain times of the day.



---




You May Want To Use The Shuttle


Branson, at this time, does not have a bus system available. So, you either have to drive your toad if you have one, catch a cab, walk, or use some type of shuttle bus to get to the theater district.


These shuttle buses are available at the various hotels and RV parks. They will take you to any show for approximately $5.00 per person. However, depending on where you decide to stay, you may need a car of some type especially if you really want to move around. Rentals are available.

Most of the theaters and entertainment venues are on Hwy 76 west of the old town. Before driving over there, I would recommend that you get a map showing the various color coded routes that have been made available.
These maps greatly help in the navigation of this town. It lists all of the theaters and gives you options on routes. If at all possible, stay off of Hwy 76 and only make right hand turns. It can become very difficult to cross in front of oncoming traffic. This is especially true if you are driving in a big ole' motorhome!



---




Lots Of Things To Do And See


As I said earlier, there is a ton of stuff to do... for the kids and adults! There are multiple miniature golf courses, various go cart racing tracks, bumper boats, and indoor or outdoor water parks. They even have an indoor miniature golf course with timed rain with lightning and thunder!

A short trip to the Silver Dollar City Theme Park will give you 30 amusement park rides and attractions along with another 40 live shows and various festivals.



---




Setting Up Camp Next To The Attractions


Now that you have a good general feel for what type of entertainment is available, you need to figure out where you want to stay long term. Some of you may want to remain at the county park.... it seems to be a very popular place. It does have a reasonably good location because nothing in this town is separated much over 6 miles. However, if you want to get within walking distance to the entertainment, I would recommend two separate RV parks.



Musicland Kampground



The first is the Musicland Kampground which is a Good Sam Park.

Musicland Kampgournd is just north of Hwy 76



Address: 116 N. Gretna Rd., Branson, MO.


Phone Number: (417) 334-0848



Musicland has 95 sites and three cabins. This RV park is well within walking distance of many shows and restaurants. Essentially, this park is located in the middle of the show strip just off of Hwy 76. This section of the Hwy is approximately 4 miles long. So, if you are willing to walk a short distance... it is not a bad place to be.

The second park off of the strip is the Branson Shenanigan RV Park.



Shenanigan RV Park is south of Hwy 76





Address: 3675 Keeter St., Branson, MO.


Phone Number: 1-800 338-7275 Shenanigan has 40 sites with pull-throughs and back ins. This location is a bit more remote than the Musicland RV park. Essentially, Shenanigan is located at the western end of the show strip just off of Hwy 76; and again, it is a nice, well maintained park. It is also within walking distance of many shows. And don't forget, there is a shuttle service for those venues that are just too far for walking.

Any RV book, like Woodall's 2010 Western America Campground Directory, will give you a comprehensive list of parks that are scattered throughout the region, but I think there are a couple more that should be mentioned here.



ABC (America's Best Campground) is located north of Branson off of Hwy 248, and is another Good Sam Club.



Address: 499 Buena Vista Rd., Branson, MO 65616


Phone Number: 1-800 671 4399



This Good Sam Club is just out of the traffic. It is a well laid-out clean site, and it has good level pull-throughs and cabins to choose from. It should also be noted, America's Best Campground does offer on site car rentals!



For The More
Traditional Campground Experience



Compton Ridge is a large RV/Campground outside of Branson.



Address: 5040 State Highway 265, Branson, MO.


Phone Number: (417) 338-2911


This is a rural area campground located in a deciduous forest about half way between the Silver Dollar City Theme Park and Table Rock Lake dam located along along Hwy 265. This park has three swimming pools (1 indoor heated and 2 outdoor pools), tennis courts, game room, and over 150 campsites.

This park is in a hilly region and some of the sites may be hard to get to in a large rig. When calling for reservations, let them know the size of your rig... it could be important. The park has outside movies on the tennis court, a doggy park, and bike rentals.

The Wilderness is another park just outside of Branson, MO.



Address: 5125 State Highway 265, Branson, MO.


Phone Number: (417) 338-8189


This is also a rural area campground located in a deciduous forest about half way to the Silver Dollar City Theme Park from Table Rock Lake dam along along Hwy 265. It is located just across the road from Compton Ridge. They have sites ranging from tents to cabins, with RV sites thrown in. This is a very clean, well organized park. It features a free shuttle to Silver Dollar City. This park also has wireless Internet connectivity.


To Sum This Up


If I had to break this down to two words, I would say Branson is a "happy place". I found that the people there were glad we came. Everyone was friendly and proud to be an American. Every show would pay respect to our veterans and some even pledged the allegiance to our flag. We stayed for a week, and we plan to return as it is not possible to see it all on one trip.



---




Custom Search




---


<!Below is the Tracking Script For Google Analytics>

Return To Top Of Page

Leave Branson, MO: A Great Destination With Something For Everyone! And go to How To Achieve The Maximum RV Lifestyle!
---
Your Stories

Onan AC Generator Wouldn't Start

1995 Tioga Montara Had a Leak - Ouch!

A Simple Way To Put An Elecrtrical Thermostat On A Small Space Heater In A Truck Camper!

A Great Destinaton, With An Unexpected Outcome!

---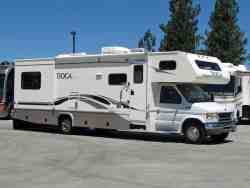 2002 Fleetwood Tioga SL 31 W
Class C Motorhome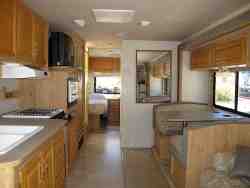 2002 Fleetwood Tioga SL 31 W
Class C Motorhome
(Interior)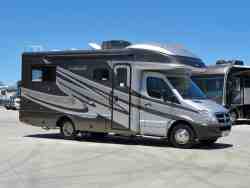 2010 Fleetwood Pulse 24D
Class C Motorhome
2010 Fleetwood Pulse 24D
Class C Motorhome
(Interior)
Above Graphics Courtesy of:
http://www.DeMartini.com