RV Accessories are the Magic that Brings out the Best in your Class C Motorhome!


Let's see if we can throw some light on the subject of after market installed RV accessories. Motorhome accessories generally break down into two categories… standard and optional.


Generally, if the dealer upgrades your unit at your request, that is called a dealer installed upgraded accessory


There Are Many Areas On A Class C Motorhome
That Can Be Upgraded
Custom Search
If you go somewhere else after you purchase your vehicle and have something added or upgraded, that is called an aftermarket rv accessory. For example, if you find that your refrigerator is to big, too small, or essentially not doing what you want, you may find that you need to purchase a different one.












Also, if you wanted to upgrade from the composite toilet like the one shown above, to a ceramic device, this would be considered an optional upgrade. If the dealer performed this same upgrade, it would be considered a dealer installed upgrade.
You could also have this upgrade done elsewhere after purchasing your unit, which would be considered an aftermarket upgrade.


In addition, you could also buy a high end motorhome that
offers ceramic toilets as
standard equipment
(like the one pictured on the right).
Leveling jack systems, motor generators, air conditioners, or solar panel installations are all more examples of potential dealer installed motorhome accessories.
Another example of a would be an entertainment system. All motorhomes will come with some type of antenna for their TV. But if you wanted a full satellite system with surround sound, this could be accomplished by having your dealer perform an audio/video package upgrade. This would be considered a dealer installed upgrade.
Another way to get the upgraded system have this upgraded accessory package installed after purchase. Any installation done after your initial purchase date would fall into the category of motorhome, or recreational vehicle accessories upgrade.
Not All Upgrades Are The Same For All
Recreational Vehicle Dealers
A couple of things need to be pointed out here. Not all dealers are united in what they consider dealer installed RV accessories. Items that you would pay extra for on a base entry level motorhome may be considered standard equipment on a better appointed motorhome. Also, a dealership may add extra or upgraded RV accessories as a promotional effort to attract customers. You can see how things can become blurred and people's opinions on this can become somewhat subjective.
The bottom line is you do not want to buy a
base model motorhome, pay extra dollars setting it up the way you want, and then find that there is a manufacturer out there that already did the work for less money.
Overall, the manufacturers and dealers cannot make a motorhome that will suit everyone's needs. Recreational vehicle accessories and RV camping accessories are made available to help the motorhome owner get the most out of his rig.
If you plan to RV in cold weather, you may want to upgrade to double or triple pane windows.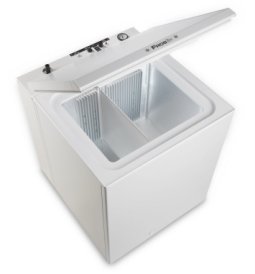 If you are a fisherman, you may want to have some type of large freezer installed somewhere.

In the end, dealer installed accessories and RV camping accessories are only limited by your bank account and imagination.


---
Custom Search



---


Return To Top Of Page

Leave RV Accessories are the Magic that Brings out the Best in your Class C Motorhome! And Return To RV Tips

Leave RV Accessories are the Magic that Brings out the Best in your Class C Motorhome! And Retrun To The Class C Motorhome: How To Achieve The Maximum RV Lifestyle!