Motorhome Driver Safety Tips


Fundamental Motorhome Driver Safety Tips Require
The Use Of A Checklist... Before Hitting The Road
Driver Safety Tips... First Things First:



Before hitting the road you should always do a walk-around check.


Look for signs of tread separation and/or low pressure... half flat tires are going to do you no good!


I know that snow and motorhomes don't go well in the same sentence, but...depending on where your are and where you are going, do you have snow chains available?

This brings up the question... If it does snow on you, will you have your chains ready--or buried somewhere deep? It wouldn't be a good idea to have to unload half of your rig during a snow storm to get to a set snow chains.


Make sure all of your various compartments are closed and not flapping in the breeze. This is especially important if you have kids. It is easy for them to overlook the simple stuff like latching the compartment doors after putting away their Frisbee.



Actually, you also want to do a head check for pets, toys and children. Check the roof for any precious possessions that someone, for whatever reason, left on top of the rig.



Buckle up... just because you are in a motorhome, you cannot ignore this most basic of driver safety tips. It is still the law and a good idea to be safely fastened in before setting off down the road.


Adjust the driving position to suit your needs and adjust the mirrors... are they fogged up? They could also have easily been smacked and become out of adjustment while parked at the campsite.


Keep the music down when leaving a park/campground. There is a lot going on in and outside of your rig. With loud music blaring out of your speakers, you may not hear someone yelling to you about the kayak you are about to drive off and leave.


If you have issues with your windows fogging, sometimes it helps to turn the air conditioner on while utilizing the warm setting. This acts as a dehumidifier and clears the windows surprisingly well.


Here Are Some Driver Safety Tips That Are
Unique To A Motorhome
Driver Safety Tips... Unique Motorhome Issues:



Class C Motorhomes are big. The smallest ones are going to be about 8 feet wide and around 25 feet long. While most of us can easily adapt to the length and width of the thing, recognizing height obstacles may present a problem.


Sometimes we do not always consider the height of our rigs. This can cause problems in a few areas. Do you know the height of your rig? What if you are in a new area and you come across a low bridge? Would it make sense to buy one of the new RV GPS's? These new units can give you vital information like height and weight restrictions long before you see any warning signs ahead.



Obviously we have to be aware of low overhanging situations like the older service stations and fast food restaurants. As careful drivers, most of us are aware, but there are enough banged up front cab areas on the highway to illustrate that this can be a problem.


Another concern are tree limbs... especially in parking lots and campgrounds! Keep a careful eye on the trees when pulling into and out of your campsite and while stopping to pick up groceries at your local market.


In older crowded neighborhoods, you will sometimes find power poles installed close to the edge of a street. These same townships sometime use these streets as storm water runoff channels. They have high curbs and a good angle in the roadway that directs the water to the sides of the road. You will see this a lot in the older neighborhoods of Southern California.

Anyway, if you are making a right hand turn on one of these roads, you can actually have your motorhome tipped over at enough of an angle to clip one the polls. So, it pays to be aware when turning... are you leaning into something?


What this boils down to is that not only do you have to look left, right, front, and back... you also have to keep an eye on overhang issues.



While we are discussing going around corners, it would be a good time to point out one of the sometimes obvious "after the fact" motorhome driver safety tips that is easily overlooked.



This is a condition called the motorhome tail-swing. For those who are renting a motorhome for the first time, or have limited experience driving one of these things, a tail-swing defines the action that occurs when a motorhome with a long rear overhang is turned sharply. When the front of this vehicle goes in one direction, the rear does the exact opposite.

When you are in tight environments like a service station, or campground this could result in a scraping collision. The only way to avoid this is to have a good spotter working with you, or use your mirrors very carefully. Things like high curbs, big rocks and boulders, and low-lying obstacles can sneak up on the unwary.



Another of the driver safety tips that is easily overlooked is an overweight condition for your rig. If you allow your weight to get out of hand, problems can begin to pop up... such as losing control when braking or even experiencing weight related breakdowns. That is why you have to keep the maximum weight below your GVWR.


Since the motorhome is a heavy and large vehicle, it takes more time for it to slow down or accelerate. Avoid sudden stopping by changing gears gently and graduate down well in advance of your stopping goal.


Slow down when entering busy traffic, and make sure you have enough time to stop.



To be a safe driver in an automobile, it is said that you should stay at least 3 seconds behind the car in front of you. However, due to the slow stopping characteristic of a motorhome, another of the good driver safety tips would be to stay five seconds behind the vehicle in front of you.



Backing up in a motorhome can get you into trouble. A lot of folks get in a hurry... or they don't check out where they are attempting to back into. Simply put, folks in a rush will get into trouble.



If you gain the habit of backing slowly while using your side mirrors/cameras while making small corrections in your steering, you should be just fine.



I can't stress enough the need to get out of the vehicle and walk behind your rig to check things out before backing into the unknown. This is especially true after sunset. After dark, you should have a good high powered spotlight as an aid.



You can also use a spotter that you can trust. When backing up, just take your time. This is not a race.


Return To Top Of Page

Leave Motorhome Driver Safety Tips And Return To
Being Safe On The Road Requires A Plan

Leave Motorhome Driver Safety Tips And Return To
Class C Motorhome: How To Achieve The Maximum RV Lifestyle!


---
YOUR STORIES

Onan AC Generator Wouldn't Start

1995 Tioga Montara
Had a Leak - Ouch!

A Simple Way To Put An Electrical Thermostat On A Small Space Heater
In A Truck Camper!

A Great Destinaton, With An Unexpected Outcome!

---
INTERNET SALE!!


<! –Below is The graphic Code For An rv9145-lm GPS" (Camping World)-- >
Now Available From Magellan! - RoadMate RV9145-Lm 7" Touchscreen GPS W/Lifetime Maps Portable Receiver Made For Motorhomes...

With an Internet Price Of Just $249.08 At Camping World!

Including Lifetime Maps!
Test Link
Below: For An Alternative Destination... A Four Mile Hike Around Sugar Pine Reservoir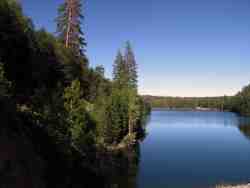 A Good Place To Begin The Joshua M. Hardt Memorial Trail Is At The Dam. This 3.5 Mile Trail Is Good For Foot Traffic And Bicycles... No Motorized stuff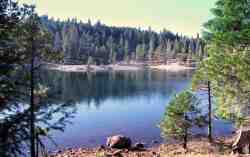 The Manzanita Day Use Area Is A Good Place To Sit And Watch The Wind
Play With The Water!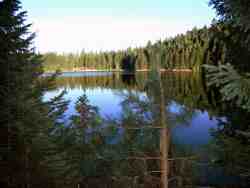 Another View From The Joshua M. Hardt Memorial Trail... Morning and Evening Are The Best Times To Hike This Trail. The Still Reflections Will Capture Your Attention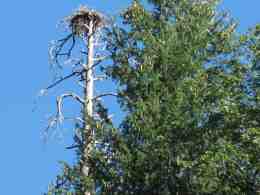 You May Want To Bring A Camera... There Are Large Birds Of Prey High In The Ski