Kitchen Cleaning: Why Make It Hard, If You Can Simplify The Task?


Kitchen cleaning is a task that seems to never end. You clean it and somebody will come along and make a mess. It is easy to just throw stuff into the sink, thinking "I'll wash it later". Pretty soon you have a disorganized mess on your hands!


Keeping Your Kitchen Clean Boils down To
Just A Couple Of Cleaning Hints
Custom Search
Put Stuff Away:
I think one of my worst habits is not putting stuff away after use. Around the brick and mortar house, I can get away with a lot of slack activity. But I find that when I'm in my Class C Motorhome, there is no room for these kinds of habits. If I do not stay on top of things, I'll soon have stuff everywhere.
Do It now And Not Put It Off Until Later:
Kitchen cleaning is a task that is much easier to accomplish if you do it right away. The longer you wait, the more difficult the chore. When cleaning up in the kitchen, it is much easier to clean your pots/pans just after using them. It is much simpler to wash stuff right away instead of waiting until a later time when everything is cold and hard. What can be a simple swipe of a rag becomes a scrape with a scrub bud. Don't let your dishes "stack up and dry out".
We don't have that much counter space available anyway. On the road, we have just learned to cook and clean at the same time.
Actually, it's kind of fun; it gives us a chance to talk about what we did that day and make plans for the rest of our trip.
---
Another Couple OF Cleaning Hints Is To Use
Disposable Stuff And Learn To Multitask
Use Disposable Paraphernalia:
The task of kitchen cleaning becomes much easier if you use disposable paraphernalia, As an example, use baggies instead of bowls for leftovers.
While it is nice it use our "real plates", we sometimes just use paper plates and bowls when preparing and eating our meals. It is so much easier to clean up. However, we don't care for the plastic knives, forks, etc. You have to pick and choose what is convenient for your lifestyle.
Multitasking Saves Bunches Of Time:
So we use our regular stainless utensils and end up soaking them until we need to use the water for something else. (In fact, I like to leave a tub of soapy water in one of the sinks. It's just handy for spot cleaning).
I know, I know... I'm not suggesting that you mop the kitchen floor and then do the dishes in the same water... efficient kitchen cleaning does not mean that you wash your dirty stuff in a mop bucket. Use fresh hot soapy water; and when you get a bunch of dirty utensils in there, wash'm clean, dry'm, and put'm away before you mop the kitchen floor.
---
A Basic Kitchen Cleaning Idea Is To Stay
Away From Cooking Messy Foods
Also, I'm not big on frying food in our Class C Motorhome... to messy! So we've become used to using the microwave as much as possible. So instead of frying tortillas in oil, as an example, we use the microwave and a device called "The Warmer".
We were at the California State Fair a couple of years ago and bought this neat little thing. I'm not sure how you would describe it though... it's like an oven mitt that cooks tortillas. You just figure out how many you want cooked, put them inside the warmer, and throw the whole thing into the microwave. Depending on the wattage of your microwave, we find that half a dozen will not need more than 30 or 40 seconds cook time.
Take them out of oven and leave them in The Warmer. They stay hot for up to an hour! Now, when we cook tacos, we do the tortillas first.

It takes us about 15 to 20 minutes to get everything ready to eat, and by that time the tortillas have cooled to just about right.

You can also cook frozen waffles or baked potatoes in them. One of these days, I'm going to attempt corn on the cob. (With the husk still on.)

The beauty of The Warmer is that it is very light and speeds up cooking time in the microwave. That is a win-win situation in my book.

During your kitchen cleaning, you will want to wash it once in a while. A quick wash and rinse in cool/warm water will do the trick, and then all you have to do is air dry it somewhere. On the other hand, you can put it in with the laundry.


---
A Quick Cleaning Can Keep The Bugs
At Bay While You are Away
Another area that may slow down the kitchen cleaning process would be, on occasion, the encroachment of ants. Sooner or later, we are likely to park on, or near an anthill. It's usually not that big of a deal, but we don't like the irritation of having to compound our kitchen cleaning chores with messy ants. So, I think the best way to deal with this ant invasion issue is to prevent it from happening in the first place.
Cayenne Pepper Can Be A First Line Of Defense:
This reminds me of an incident that occurred around 1989 or so. We had honey bees make a nest inside the wall of our house. They found a way in and liked it there. My daughter could hear the buzzing in the middle of the night when things were quite. At any rate, we had a bee keeper come out and remove them to one of his hive farms.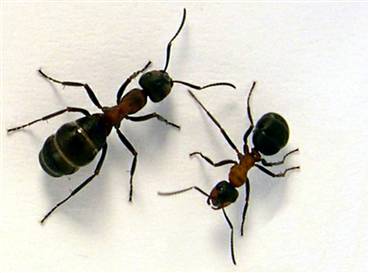 This is where we get back to the ants. This bee keeper said that there was a very good chance that bees would come back. So he told us to remove the inside plaster board and paint the exposed interior with a paint laced with cayenne pepper.




Here Is A Cleaning Idea... Keep The Bugs Out Of Your Kitchen By Cleaning Your Tires
I'm thinking that if you were to take some cayenne pepper powder and fill a spray bottle about 1/3 full and fill the rest with water, it would make a good ant barrier solution.
If you were to apply this pepper mixture to any area around your motorhome (tires) that come in contact with whatever surface you are on. It will keep the ants at away.
You probably wouldn't have to do this to your tires every time you set up camp, but it pays to look around and see just what your are parked on. Heck, you might even try to mix it with your tire cleaner and not have to worry about it. Just make sure you wash your hands with soap and water before you rub your eyes!
You are supposed to keep your tires clean anyway.


---
Custom Search



---
Return To Top Of Page

Leave Kitchen Cleaning: Why Make It Hard, If You Can Simplify The Task? Page And Return To Class C Motorhomes And Housekeeping:
Can We Make It Simple?

Leave Kitchen Cleaning: Why Make It Hard, If You Can Simplify The Task? Page And Return To Class C Motorhomes Info Made Simple: How To Achieve The Maximum RV Lifestyle!